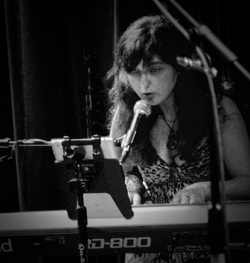 ​Didem Somel
"A Classically Trained Powerhouse"
At 18, Didem came to the U.S. from her homeland of Tukiye (Turkey) and won the Gee Starling International Viola Competition. She obtained her doctorate in performance and composition from the University of Memphis and has been teaching academic music courses, and providing violin/viola lessons in music schools, institutions, and her private studio for over fifteen years. She is active as a soloist, chamber musician and has performed with numerous North American symphony orchestras. As a collaborative artist, Didem has contributed to various musical projects, including film scores, television, and radio broadcasts. She has extensively performed with jazz, rock, latin, and experimental ensembles. Though focused on Celestial Navigation, Didem also enjoys gardening, her cat Bella, and making big fires.
More Music from Didem
Info on Lessons from Dr. Somel
---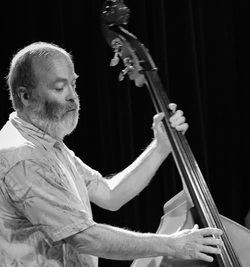 Glen Anderson
Glen started playing professionally as a teenager; Quincy Jones suggested that he switch to upright while he was still in high school. Since, he has acumulated decades of experience. He studied with Utah Symphony bassist Audrey Bush, LA Symphony and Jazz bassist Ralph Peña, and New York bassist Michael Moore. Glen comes from a solid jazz background and has played with some of the best bands in the West, including: Marlon McPartland, Tom Scott, The Tower of Power Horns, Hal Linden (clarinetist and actor), The Martin & Rossi Show, and numerous Broadway productions. He has vast experience in all styles as a "first-call" double bass player with numerous Symphonic, Radio, and Television appearances to his credit. Glen's an avid outdoorsman and loves sailing with his wife and dog.


---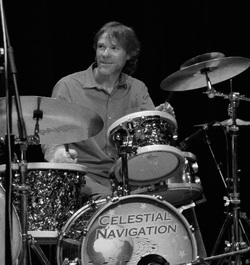 Robby Albrecht
Robby studied at the McNally-Smith College of Music and the University of Minnesota under Gordy Knudtson, Marv Dahlgren, and Elliot Fine. Emerging on the Twin Cities music scene with Pendulum Records Two Minute Warning; they released their debut album (vinyl!) when he 19. TMW changed their sound and name to The Hatfields, put out another record and toured, opening for acts like Shawn Colvin and The Rebrandts. Bitten by the studio bug, he opened Audio Art in 1990. He went on to form The Sea, recording an album with Grammy-nominated producer Rob Genadek. The Sea received critical acclaim and funkified fans throughout the country. Highlights: SXSW, jamming with Prince's band, opening for Ziggy Marley, B.B. King, Midnite...
While his boys grew up
back in Bellingham, Robby produced music for video games. When not working on music, Robby likes cooking and throwing sticks for his dog.
More Music from Robby
---