"Celestial Navigation has been heralded as a reputable live act, whose live performances feature the band's skillful improvisations, as well as really showcase just how much chemistry and fire there is between their three members."
​~ Northwest Music Scene
---
We're currently working on our next album and keeping live shows to a minimum, so we can concentrate on recording. We will back playing shows again this spring and summer. Check back for updates.

For booking inquires contact robby@celestialnavigationmusic.com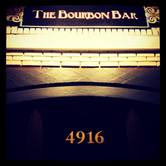 CD RELEASE PARTY- APRIL 21st, Columbia City Theatre
A year in the making, our new CD 'Cosmic Journey' will be out on April 16th. That Saturday night, April 21st, we hit the stage again for a full night of music. Please join us. The first 20 in get a free CD!
---
​Past Performances
Turkfest 17 - Seattle Center
Columbia City Theatre - Columbia City, Seattle, WA
The Blue Moon - Seattle, WA
​Nairport, Sea-Tac, WA
Art on Tap 2016 & 2017, Bellingham, WA
​Vanfest6 - Maple Valley, WA
The Shakedown - Bellingham, WA
Seamonster Lounge - Wallingford, Seattle, WA
The Majestic, Bellingham, WA
The Royal Room - Columbia City, Seattle, WA
​Café Bouzingo - Bellingham, WA
The High Dive - Fremont, Seattle, WA
​Whiskey Swillery - Bellingham, WA
Cafe Il Rifugio - Bellingham, WA
Van Zandt Community Center (broadcast on local radio) - Van Zandt, WA