"Celestial Navigation has been heralded as a reputable live act, whose live performances feature the band's skillful improvisations, as well as really showcase just how much chemistry and fire there is between their three members."
​~ Northwest Music Scene
---
We're currently working on our next album and keeping live shows to a minimum, so we can concentrate on recording.

For booking inquires contact robby@celestialnavigationmusic.com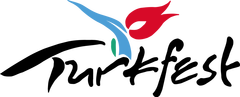 Turkfest'17 - Seattle Center

At its 17th year anniversary, Turkfest will take place at Seattle Center on October 14th & 15th and will be full of events, stage performances as well as authentic Turkish goods and cuisine. You are invited to share this joyful weekend in the middle of Seattle Downtown. We play on Saturday at 3PM.
---
Past Performances
Columbia City Theatre - Columbia City, Seattle, WA
The Blue Moon - Seattle, WA
​Nairport, Sea-Tac, WA
Art on Tap 2016 & 2017, Bellingham, WA
​Vanfest6 - Maple Valley, WA
The Shakedown - Bellingham, WA
Seamonster Lounge - Wallingford, Seattle, WA
The Majestic, Bellingham, WA
The Royal Room - Columbia City, Seattle, WA
​Café Bouzingo - Bellingham, WA
The High Dive - Fremont, Seattle, WA
​Whiskey Swillery - Bellingham, WA
Cafe Il Rifugio - Bellingham, WA
Van Zandt Community Center (broadcast on local radio) - Van Zandt, WA