Charting new waters on the wind and waves of harmony.
​Celestial Navigation
was formed in 2013 out of a need for three seasoned musicians to create something truly unique. Hard to categorize,
Northwest Music Scene
observed, "
imagine if Bjork decided to be a classical musician and an astronaut and chronicle her journey through time."
​Hailing from Ankara, Turkey, Didem Somel (voice, strings, keys) is an award winning performer with vast experience in the classical education and symphonic worlds. Glen Anderson (double bass) spent decades on the Utah jazz scene as a 'first call' player. Robby Albrecht (drums, voice) grew up playing Rock-n-Roll and has laid his funky grooves down all over the country. Such a wide range of influences allows the power trio to seamlessly meld genres unlike few have heard.
The band just released their second album,
Cosmic Journey
. Didem's striking compositions are brought to light with moody ambience augmented by soaring violin solos. The band's first album
Southern Cross
, as described by
Northwest Music Scene:
"It's as sophisticated as it is bizarre and wondrous...not only intellectually stimulating, but an insight into the existential soul. It's beautiful and stunning."
For
Cosmic Journey
they tried to keep it less bizarre and more wondrous; crafting creations accessible to a wider audience, while retaining the sound that is uniquely theirs. The album is currently receiving airplay on radio stations across the country. Five have charted it in their top 20 including: WNJR (#1 five weeks straight), WESS (#3), KEUL (#13), KMNR (#13) and WRST (#14). Upon review,
AnR Factory
says,
"Completely in a league of their own..bringing Celestial Navigation's sound to an even higher plateau than most artists could ever dream of reaching."
From festivals to small clubs, there's nothing the trio enjoys more than playing live in front of an audience.
Northwest Music Scene
exclaims,
"live performances feature the band's skillful improvisations, as well as really showcase just how much chemistry and fire there is between their three members."
The group looks forward to supporting
Cosmic Journey
throughout 2018. Check this site or follow on Twiiter/Facebook/Instagram for updates.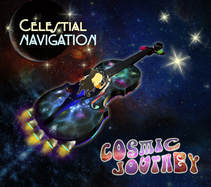 ---
---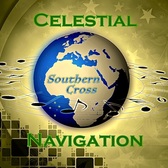 ---